–

3 tips for the BEST dark evening dog walks

The clocks have gone back, so it's official – winter is here! Walking the dog is a great way to stay happy in the limited light (especially if you've had a stressful day) and you KNOW how much they'll appreciate it. Here are 3 tips to make the most of your evening walks…
Make sure your dog is visible. 



It can be really nerve racking letting your dog run off lead in the dark; unless they're a Westie or they've been doused in glow in the dark paint, you're unlikely to be able to see them clearly.
Ruffwear do a great flashing light (they call it The Beacon) which is both waterproof and USB rechargeable, making it one of the hardiest lights out there. You can choose between 3 colours and have the light flashing or solid – which should help your hound stand out if they run off into the shrubbery or across a road.
Cosy up the pup.
It might surprise you to know that coats and jumpers for dogs aren't just a fashion statement – as the weather gets colder your dogs need help staying warm just as much as you do. In general, there are three kinds of dogs who benefit from a little extra insulation.
Small dogs;
dogs who are elderly, chronically ill or both;
and dogs with a thin body type and short fur.
For these dogs, a little help keeping dry and warm is always a good thing; the dogs we keep as pets haven't been bred to survive in the wild. In any case, if you're unsure how much it'll help, it certainly won't hurt them and might save you a grumpy dog in the bath later!
The coats we recommend are made by Hurtta or Ruffwear, and are made specifically for dogs living the adventure life – so you know you're getting the best value for your money.
Keep them well groomed.
The more you keep on top of grooming your dog, the more fun wet cold walks will be. For example, if you brush your dogs fur every other day it won't matt so quickly, meaning it'll dry faster. Making sure you get their fur cut every 6 weeks keeps them comfortable (especially around the paws). It also limits the amount of time you have to spend picking burrs out of their fur later. Plus if you use paw balm like this one from Hownd, you'll help protect their pads from ice and stones – you can use it on their nose too! You'll be happier taking them out in the evening knowing that the clean up time later will be minimal.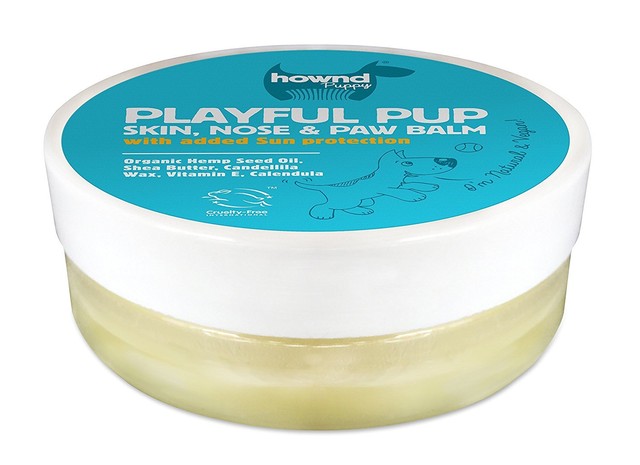 You can buy all products through City Paws Club. Pop into the shop or check out our online store for more information!
Photo credits: 1. Ruffwear, 2. Hurtta, 3. City Paws Club.